The Clubhouse Cafe is one of Christchurch's hidden gems, easily accessible with ample parking and a quick 15 minute drive from the city and is open to the general public who can relax over barista-made coffee and meals or choose from a range of fresh cabinet food and menu options.
All while watching through large windows or sitting out on the deck at the competitive activities out on the green.
Our new menu is inspired by sourcing local fresh ingredients and providing people with their favourite meals. Our coffee is supplied by C4 Coffee in Christchurch and freshly roasted for the perfect cup of coffee.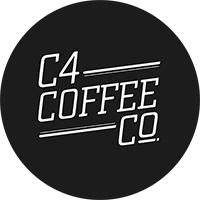 What people are saying about us
WOW! We held a function for the Canterbury Property Investors Association and enjoyed our best Christmas Party yet! Mark and his team made for an amazing night, quality food, great service, gorgeous setting including the table settings and beautiful views for miles. The dessert was divine, especially Mark's brownie!
From first contact until the end of our event, Mark and his team made sure we received top class customer service. The Waimairi Beach Golf Club is a hidden treasure in Christchurch and one that will not ever disappoint, especially as the sun goes down! Throw in a round of golf prior your event for a bit of fun!
It is with heartfelt thanks we thank Mark and his staff for a great night. We were so stoked with our venue choice, we will most certainly return! Our guest feedback was outstanding. First class. 10/10.
Monday: 8am – 4pm
Tuesday: 8am – 4pm
Wednesday: 8am – 5pm
Thursday: 8am – 4pm
Friday: 8am – 6pm
Saturday: 7am – 7pm
Sunday: 8am – 6pm
Skinny shoestring or Fat steak cut (gf)
With Streaky bacon, Cheese, Sour cream & Sweet chilli
With Sour cream & Sweet chilli
Streaky bacon, Pork sausage, Hash brown, Grilled tomato, Mushrooms, Fried eggs & Toast
(GF toast, no sausage available)
Soft poached eggs, Toasted ciabatta, Streaky bacon & Hollandaise sauce
Soft poached eggs, Toasted ciabatta, Smoked Salmon & Hollandaise Sauce
(GF Toast available, $1 supplement)
Double bacon cheese burger, Lettuce, Tomato & Relish in a toasted bun with Steak cut chips
Scrambled egg, bacon or sausage & Toast
Grilled burger patty, cheese in a toasted bun with shoe string fries
Crumbed chicken & shoe string fries